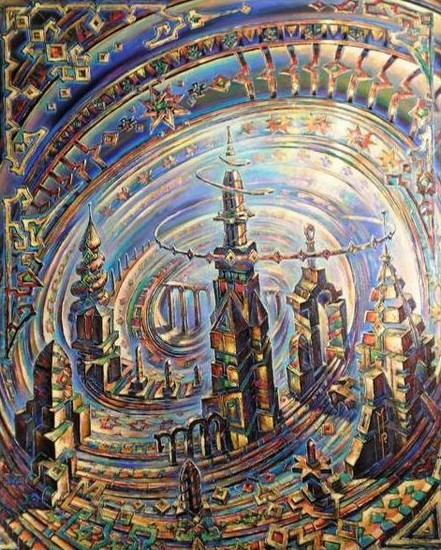 100 x 80 cm, © 2003, prijs op aanvraag
Tweedimensionaal | Schilderkunst | Olieverf | Op doek

"And they shall not enter into it any thing that defileth, neither whatsoever worketh abomination, but only those which are written in the Lamb's book of life."New Testament. Revelation of St. John .